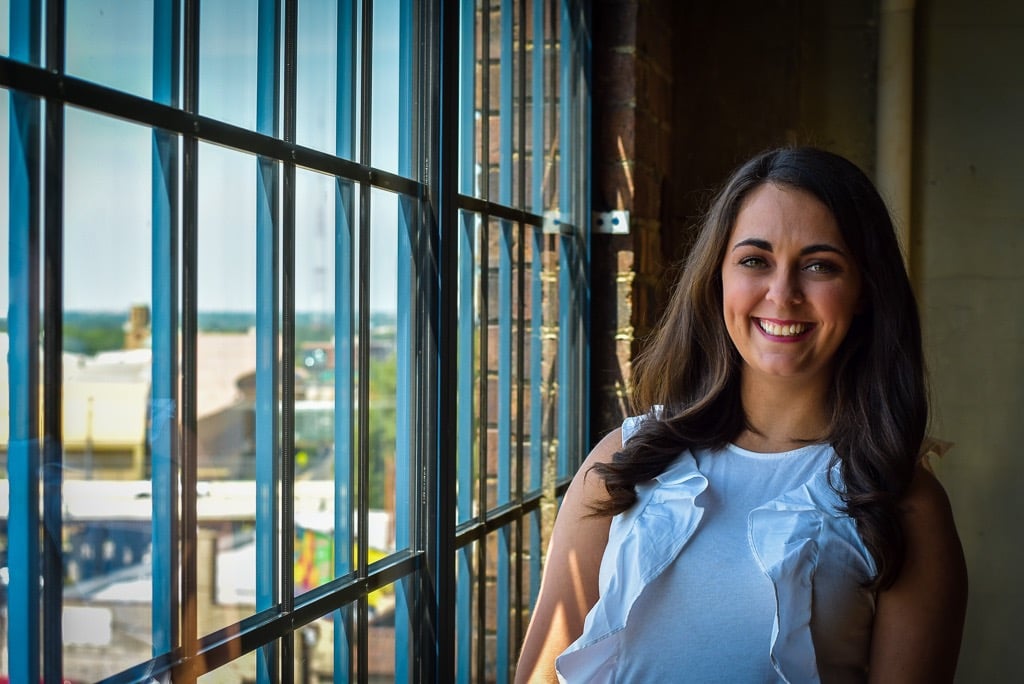 AgencyZoom Hires Katherine Ternes as VP of Sales
Columbus - November 19, 2019 - AgencyZoom, a sales analytics and automation platform for insurance agents, today announced its hiring of Katherine Ternes as VP of Sales. This hiring opens up new possibilities for the company to expand their mission to provide insurance agents the tools they need to grow and retain their book of business.
With over 2000 agencies adopting their platform, AgencyZoom has come a long way, positioning itself at the forefront of the rising technology boom within the insurance industry.
This most recent hire is a reflection of AgencyZoom's swift growth. Katherine's time as a legislative aide and her experience within insurtech start-ups brings a unique combination of skills to AgencyZoom's team. A major factor in her move into insurtech was a growing frustration. "I started seeing all these independent agencies struggle to survive in an ecosystem that was changing so quickly," said Katherine. "So rather than sit in a marble statehouse, I wanted to get out and work with them on understanding the implications for their business and how to win in the areas where they had the advantage."
As for her mission at AgencyZoom, Katherine aims to ensure these powerful tools are available to all who strive to grow their insurance agency. "Agencies are constantly pushing themselves to be better, as salespeople they're naturally competitive, but today it's harder than ever to get through the noise and focus on what really matters: a winning culture," says Katherine. "That comes from having clear goals, great ways to achieve them, and the ability to celebrate."
About AgencyZoom - AgencyZoom is a Columbus, OH based InsurTech company. Designed to grow insurance agencies of all sizes, AgencyZoom provides insurance agents powerful sales analytics and customer engagement automation. Agencies will close more business as AgencyZoom helps agents to manage leads with ease, oversee sales in real-time, and better track monthly goals. AgencyZoom's robust automation will drive retention and give customers a richer experience with personalized onboarding, check-ins, renewal reminders, and google reviews for every policy sold. All this, while keeping insurance agents laser focused on sales. Core features include: Intuitive Lead Manager, Real-Time Sales Tracking and Goal Management, Automated Customer Emails and Google Reviews, Easy Referral Requests, Commission Calculator, and a Full-Fledged HR Suite. For more information about AgencyZoom, visit www.agencyzoom.com.